An unexpected positive
Since the introduction of the new National Cervical Screening Program on 1.12.17, I have seen at least one older woman a week with a recent normal pap smear history who has been referred for colposcopy on the basis of a positive oncogenic HPV 16 or 18 result and normal cytology.
For many of these women, this unexpected result is quite upsetting and a sensitive conversation is required to explain that HPV is transmitted sexually, but is so common that nearly all sexually active women and men are exposed to at least one type of the virus at some point in their lives.
For other women, this unexpected result is also confusing as they have often been in a monogamous sexual relationship or no sexual relationship for many years.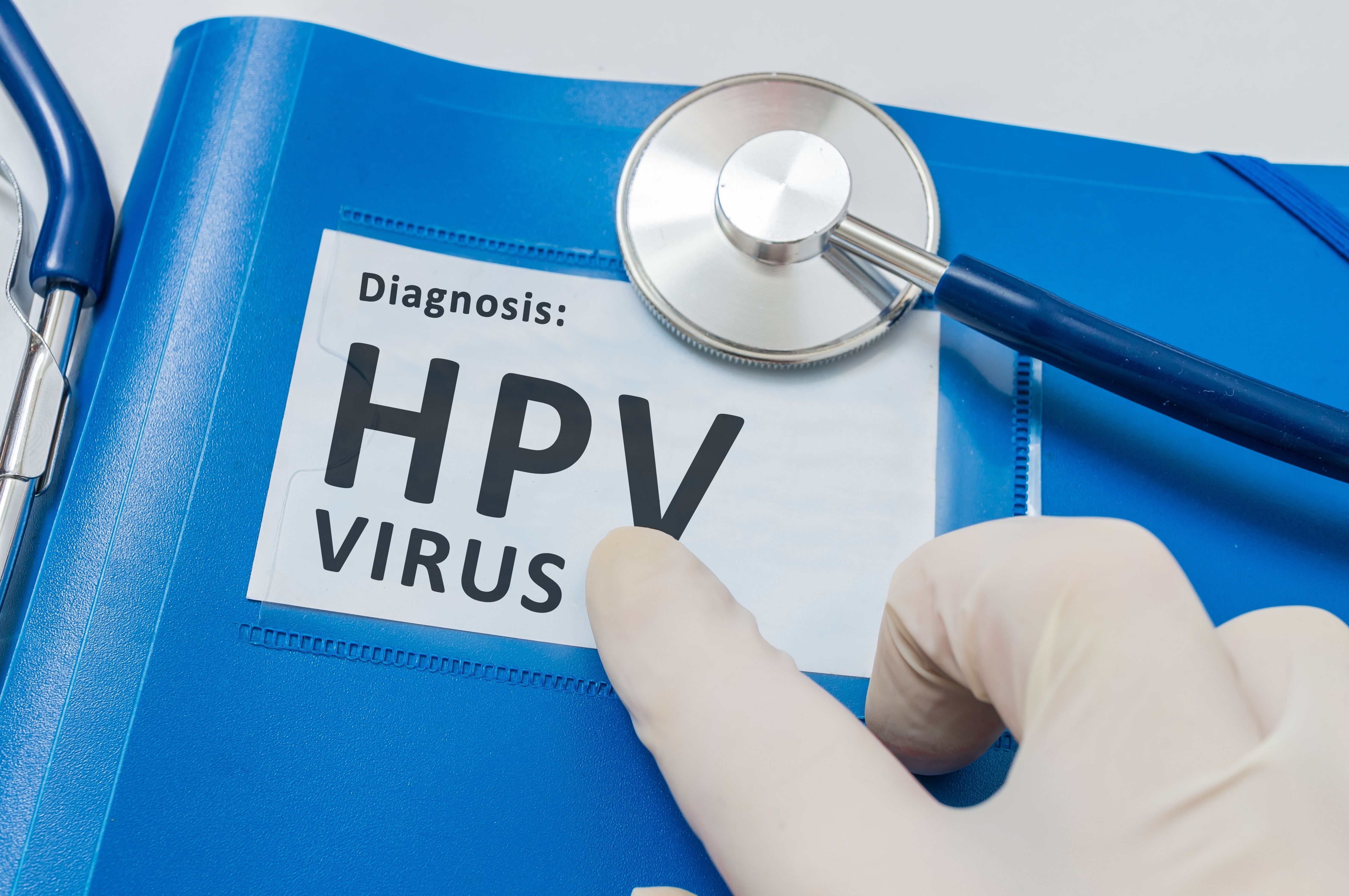 What does this result mean?
Possible explanations for these women's results include the current sexual behaviour of the woman or her partner.
However, this can only explain a relatively small fraction of HPV 16/18 positivity.
The most recent Australian Study of Health and relationships from 2013 did not show a significant increase in sexual activity in older Australians.[i]
Work from several centres in the US has demonstrated that new detection of oncogenic HPV in peri-menopausal and menopausal women can only be explained by new sexual partners in approximately 13% of cases.[ii], [iii]
Conversely, 85% of 'new' infections were detected during periods of monogamy or abstinence.  The most significant risk factor for new detection of HPV was a history of 5 or more lifetime sexual partners.  72% of infections were associated with this feature.  Other risks factors for detection of new HPV infection were unmarried status and any previous abnormal pap smear.
The authors comments that:
These data challenge the 20 year paradigm that incident HPV detection is driven by current sexual behaviour and new viral acquisition in older women.  Our observation that most incident HPV infection was attributable to past, not current, sexual behaviour at older age supports a natural history model of viral latency and reactivation.
The Nobel Prize for Medicine this year has put the role of the immune system in cancer control firmly in the spotlight.
In fact, changes in the immune system with ageing and the interplay of hormones and the immune system around the menopause goes a long way to explaining these women's results.
It is estimated that 1 in 10 HPV infections establish a latent infection in adults who appear to have cleared the virus.[iv]
Latent infections with other DNA viruses such as HSV are quite well characterised.  However, the same understanding doesn't exist for HPV.[v]
Much evidence for the concept of HPV latency comes from the higher rates of HPV infection, dysplasia and malignancy in organ transplant recipients and HIV positive patients.  This is also associated with past (rather than current) sexual behaviour.[vi]
Studies in older women show that persistent HPV infection is also associated with a reduced immune responsiveness.[vii]
The Guanacaste study showed that weak lymphocyte proliferation after stimulation with HPV 16 virus like particles was significantly associated with HPV appearance among women older than 45. Of note, it was the only factor significantly associated with HPV detection in women who were not sexually active during the study period.[viii]
These studies point to waning immunity as an explanation for new detection of HPV and highlight how much we still have to learn about HPV oncogenesis.
Several interesting questions about HPV-related cancer risk in older Australians can be raised.
Question one:  What is the impact of estrogen on HPV detection in older women?
Endogenous hormone changes around menopause have been with linked with the development of HPV detection, cervical dysplasia and malignancy.  There is also conflicting data as to whether menopausal hormone therapy (MHT) has a positive, neutral or negative effect.[ix], [x]
In general, women experience lower rates of all infections than men and this is thought to be due to heightened inflammatory responses produced in the presence of female sex hormones.
Significant physiologic and immunologic dysregulation are associated with periods of severe hormonal fluctuations in the peri-menopause.  It is estimated that the risk of HPV reactivation increases from this time.
Studies in post-menopausal women have shown that estrogen or estrogen + progesterone reduced pro-inflammatory cytokines.  However when CEE was used in in combination with progesterone, an unwanted proinflammatory effect was observed as detected by increases in CRP.  This was noted with oral, but not transdermal estrogen.[xi]
It is not surprising that different forms of MHT produce differing effects on the immune system as they produce differing effects on other organ systems.
Further, given that HPV infection/reactivation at epithelial surfaces is mediated by epithelial trauma, topical vaginal estrogen may even be protective.
Question two:  Do the vaginal microbiota play a role in immune system control of HPV?
Our understanding of the relationship between microbial communities and diseases has been rapidly enhanced by the ability to use next generation sequencing to explore differences in microbiota between patients.  The vaginal microbiome of healthy controls shows low microbial diversity with one or only a few species of Lactobacillus.  Lactobacillus sp maintain a low vaginal pH and produce bacteriocin.  This is relevant to cervical dysplasia as it maintains the cervical epithelial barrier function and prevents penetration by HPV.[xii]
UK data has demonstrated that women with CIN3 or cervical cancer are more likely to have lower concentrations of Lactobacillus sp, higher microbial diversity and higher concentrations of anaerobes.[xiii]
Post-menopausal women also tend to have Lactobacillus depletion and higher microbial diversity.
These types of microbiota are associated with pro-inflammatory cytokines that are thought to promote carcinogenesis by inhibition of immune-mediated cytotoxicity.
The interaction between the host, the microbiota and oncogenesis is complex and potential therapies such as probiotics and prebiotics are under investigation.
However, vaginal estrogen may offer a safe and well tolerated treatment to improve the immune micro-environment at the cervico-vaginal epithelium. Vaginal estrogen is already shown to reduce recurrent UTI in post-menopausal women.[xiv]  Recurrent infections in this group are often caused by increased anaerobes in the vaginal microbiota.  Treatment with topical estrogen leads to an increase in vaginal Lactobacillus sp.
Question three:  Could a low or waning natural immune response to oncogenic HPV be improved by Gardasil vaccination?
Infection with oncogenic HPV does not always elicit an immune response.[xv]
In fact, up to 40% of HPV 16 infections don't lead to a measurable serum antibody response.[xvi]
Vaccine-induced antibody responses typically exceed naturally acquired antibody levels by several logarithms.
However, studies investigating vaccination among HPV 16 seropositive individuals provide conflicting results.
Of interest, there are some studies that show reduced reinfection or same-type HPV related disease in patients who received vaccination after initial exposure.[xvii][xviii][xix]
A recent interesting publication involving previously HPV 16 infected women showed a 24-930 fold increase in B-cell memory antibodies 1 month after a single dose of HPV vaccine.  This suggests that vaccination may augment natural HPV immunity.  Further analysis in this study also suggested that the avidity/quality of B-memory antibodies that are elicited is improved by vaccination.[xx]
Further research is required to determine the clinical significance of these findings and the applicability to the population of older adults with waning immune function.
Question four:  What about the other 49% of the population?
If 1 in 10 HPV infections remain latent, the prevalence of HPV 16 in older Australian women will increased by a factor of up to 3.1 between 2014 and 2025.  This will then decrease as women who received the catch up vaccination program turn 45 until approximately 2050 when prevalence will stabilize.[iv]
The prevalence in older men could increase by 1.9 times until 2025.  HPV related cancers in older men include anal, penile and throat cancers and we currently have no guidance about what measures may be taken in response to increased prevalence in this group.  However, given that the average male life expectancy in Australia is 80.3 years this exposure could lead to measurable disease.[iv]
It should also be noted that HPV negative partners of women or men who reactivate are at risk and there is currently no guidance for this group.
Therefore, study of HPV 16 prevalence in older Australians could better inform care in Australia and also other countries where HPV vaccination programs are less established.
Practical points:
Topical estrogen prior to CST improves comfort and improves collection of endocervical cytology.
For women referred for colposcopy, it is necessary to perform an assessment of the entire lower genital tract. Therefore topical estrogen also improves comfort in this setting and reduces false positive appearances caused by atrophy.
The Algorithms set out by the National Cervical Screening Program do not yet give clear advice on how to manage the group of oncogenic HPV + patients with normal cytology.
The risk of cervical dysplasia or malignancy with persistent oncogenic HPV is the same for women with a new infection or reactivation of previous infection.
For HPV 16, persistence after 12/12 is associated with a 26.7% risk of developing CIN3 or malignancy at 12 years and for HPV 18, this risk is 19.1%.  These are still significant risks given the average Australian female life expectancy of 84.4 years.[xxi]
In the context of a colposcopy where the transformation zone is well seen, annual surveillance with an experienced colposcopist is a reasonable option for these patients.
At least 2/52 of vaginal estrogen therapy prior to colposcopy increases the likelihood of an adequate examination.
It is also important to counsel patients who are under observation regarding symptoms of abnormal bleeding and pain that should prompt urgent review.
Dr Helen Green
MBBS, FRANZCOG, CGO
[i] Rissel C, Badcock PB, Smith AM et al. 'Heterosexual experience and recent heterosexual encounters among Australian adults:  the Second Australian Study of Health and Relationships' Sexual Health 2014; 11 (5): 427-438.
[ii] Rositch AF, Burke AE, Viscidi RP et al. 'Contributions of recent and past sexual partners on incident human papillomavirus detection:  acquisition and reactivation in older women' Cancer Res 2012; 72(23): 6183-90.
[iii] Gravitt PE, Rositch AF, Silver MI et al.  'A Cohort Effect of the Sexual Revolution May be Masking an Increase in Human Papillomavirus Detection at Menopause in the United States' Journal of Infectious Diseases 2013:  207: 272-280.
[iv] Korostil IA and Regan DG. 'The potential impact of HPV-16 reactivation on prevalence in older Australians' BMC Infectious Diseases 2014: 14: 312.
[v] Maglennon GA and Doorbar J. 'The Biology of Papillomavirus Latency' The Open Virology Journal 2012:  6(Suppl 2: M4): 190-197.
[vi] Hinten F, Hilbrands LB, Meeuwis KAP et al.  'Reactivation of Latent HPV Infections After Renal Transplantation' American Journal of Transplantation 2017:  17:  1563-73.
[vii] Garcia-Pineres AJ, Hildesheim A, Herreror R et al. 'Persistent human papillomavirus infection is associated with a generalised decrease in immune responsiveness in older women' Cancer Res 2006:  66:11070-6.
[viii] Gonzalez P, Hildesheim A, Rodriguez AC et al.  'Behavioural/Lifestyle and Immunologic Factors Associated with HPV Infection among Women Older than 45 years' Cancer Epidemiol Biomarkers Prev 2010:  19(12):  3044-54.
[ix] Smith EM, Johnson SR, Figuerres EJ et al.  'The frequency of human papillomavirus detection in postmenopausal women on hormone replacement therapy' Gynecol Oncol 1997:  65:  441-446.
[x] Smith EM, Levy BT, Ritchie JM et al. 'Is use of hormone replacement therapy associated with increased detection of human papillomavirus and potential risk of HPV related genital cancers?' Eur J Cancer Prev 2002; 11: 295-305.
[xi] Straub RH 'The complex role of estrogens in Inflammation' Endocrine Reviews 2007: 28(5): 521-574.
[xii] Mitra A, MacIntyre DA, Marchesi JR et al.  'The vaginal microbiota, human papillomavirus infection and cervical intraepithelial neoplasia:  what do we know and where are we going next?' Microbiome 2016: 4:  58.
[xiii] Mitra A, MacIntyre DA, Lee YS et al.  'Cervical intraepithelial neoplasia disease progression is associated with increased vaginal microbiome diversity' Scientific Reports 2015: 5:16865.
[xiv] Beerepoot MA, Geerlings SE, van Haarst EP, et al.  'Nonantibiotic prophylaxis for recurrent urinary tract infections:  a systematic review and meta-analysis of randomized controlled trials' J Urol 2013:  190(6):  1981-9.
[xv] Stanley M. 'Immune responses to human papillomavirus' Vaccine 2006: 24:16-22.
[xvi] Triglav T, Artemchuk H, Ostrbenk A, et al. 'Effect of naturally acquired type-specific serum antibodies against human papillomavirus type 16 infection' Journal of Clinical Virology 2017: 90:64-69.
[xvii] Castellsague X, Munoz N, Pitisuttithum P, et al 'End-of-study safety, immunogenicity and efficacy of quadrivalent HPV (types 6,11,16,18) recombinant vaccine in adult women 24-45 years of age' Br J Cancer 105:28-37.
[xviii] Olsson SE, Kjaer SK, Sigurdsson K, et al. 'Evaluation of quadrivalent HPV 6/11/16/18 vaccine efficacy against cervical and anogenital disease in subjects with serological evidence of prior vaccine type HPV infection' Hum Vaccin 2009: 5:696-704.
[xix] Szarewski A, Poppe WA, Skinner SR, et al. 'Efficacy of the human papillomavirus (HPV)-16/18 AS04-adjuvanted vaccine in women aged 15-25 years with and without serological evidence of previous exposure to HPV-16/18' Int J Cancer 2012: 141:106-116.
[xx] Scherer EM, Smith RA, Gallego DF, et al. 'A Single Human Papillomavirus Vaccine Dose Improves B Cell Memory in Previously Infected Subjects' EbioMedicine 2016: 10:55-64.
[xxi] Kjaer SK, Frederiksen K, Munk C, et al. 'Long-term absolute risk of cervical intraepithelial neoplasia grade 3 or worse following human papillomavirus infection:  role of persistence' J Natl Cancer Inst 2010: 102(9): 1478-88.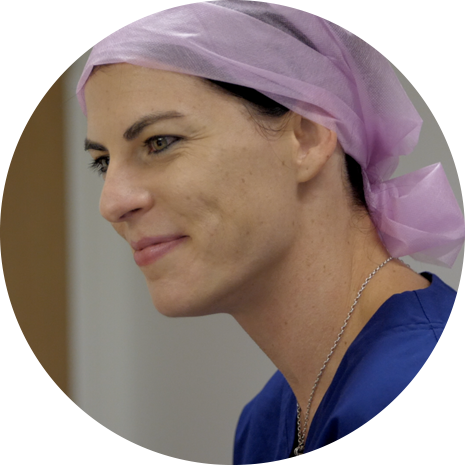 about
Dr Helen Green of Embrace Gynaecology is a both a Specialist Gynaecologist and Certified Gynaecological Oncologist.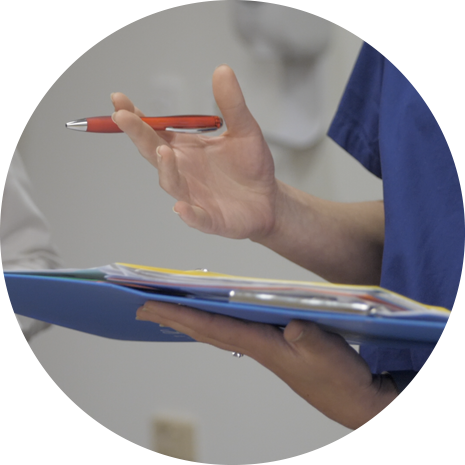 patient info
Embrace Gynaecology aims to provide quality care for a range of complex benign, precancerous and cancerous gynaecological conditions.
Providing excellence in care
with compassion and advocacy
for women's needs.
contact embrace gynaecology
PH 07 5597 2710  |  E admin@embracegynaecology.com.au
Gold Coast Private Hospital
Suite 18, Level 1
14 Hill Street, Southport, 4215
Pindara Place
Suite 4, Level 1
13 Carrara Street, Benowa, 4215
John Flynn Medical Centre
Level 2, Suite 2B
42 Inland Drive,Tugun, 4224
Ballina Tamar House
1/79 Tamar Street
Ballina, 2478