Sex, cancer drugs and country music
During the Groundwater country music festival in Broadbeach, I stumbled across Catherine Britt and the Cold, Cold Hearts. I wasn't familiar with a lot of Catherine's music, but I was very familiar with a story she told the audience. She told us that three years ago she played in Broadbeach after being diagnosed with Stage 2A breast cancer. Catherine shared her memory of the concert being a blur as she struggled to come to terms with this devastating news. After completing her chemotherapy and radiation, Catherine and her friends wrote a song about her experience that proved so popular it won a Golden Guitar and raised $10 000 for the McGrath Foundation.
The song's name doesn't pull any punches with its message: FU Cancer!
And Catherine's lyrics are from the heart:
Well we all have somebody we love or somebody we know.
There's just way too many people around being diagnosed.
So, I hope you'll help me sing this song, this time with some anger…
So, FU! FU! FU Cancer!
These lyrics reflect what statistics tell us: the number of cancer diagnoses is increasing each year. However, our ability to cure cancer is also increasing. This means that a rapidly growing number of patients are living with the consequences of cancer treatment. For women that have hormone sensitive cancers (eg some breast cancers, ovarian cancers and uterine cancers), this can mean making the difficult choice to become menopausal at a young age to reduce the risk of cancer recurrence. It can also mean taking medications that exacerbate the symptoms of menopause (eg aromatase inhibitors such as letrozole/femara, arimidex and aromasin). Most people can identify hot flushes and night sweats as symptoms of menopause. Fewer people know that menopause also causes vulvo-vaginal symptoms and sexual dysfunction.
The old adage 'sex sells' is only partially true. When sex involves vaginal dryness, burning, irritation, itching and pain during intercourse it's not such a popular story. However, it is a vitally important story to tell for our patients. We have scientific data to show that vulvo-vaginal symptoms adversely effect the quality of life of cancer survivors. Starting a conversation early with our patients can prevent or reverse distressing symptoms. During the initial treatment of a cancer, sexual symptoms seem less important than treatment and curability. Despite this, studies show that earlier conversations about the sexual side effects of treatment make it more likely for women to discuss these issues in the future. Health care providers have an important role in revisiting sexual symptoms with women at each follow up visit. Women often don't volunteer sexual symptoms and regular enquiry from their doctor or cancer nurse provides a space to discuss evidence based therapies for vulvo-vaginal symptoms.
The table below lists the available treatments for vulovaginal symptoms after cancer treatment. Those with good evidence are effective for many women. However, we need more high quality evidence for treatments that currently lack proof for their effectiveness or safety. We also need funding for research into novel therapies. This will allow us to better help our patients navigate treatment when sex doesn't feel sexy any more.
For those who want to join Catherine in singing FU Cancer please find her song at:
Intervention
Evidence
Comments
1. Lifestyle measures
Maintaining a healthy weight
✔
Quit smoking
✔
Cigarette smoking is associated with a 3 times increase in vaginal atrophy (thinning).

(Cohort study)

2. Managing medical conditions
Treatment of depression and distress
✔
ŸImproves sexual functioning and quality of life in breast cancer patients.

ŸCare with prescription drugs as some may worsen sexual function or inactivate tamoxifen (a common medication prescribed to reduce breast and other hormone sensitive cancer recurrence).

ŸEffexor does NOT interact with tamoxifen and can increase libido.

ŸPristiq, Mirtazapine and Agomelatine do NOT appear to effect sexual function or tamoxifen

(Review of critically appraised topics)

Control of diabetes and blood pressure
✔
(Review of critically appraised topics)
3. Behavioural

interventions

Physical exercise
✔
Association with increased sexual activity (Randomised Controlled Trial).
Cognitive behavioural therapy (CBT)
✔
Association with increased sexual activity (Randomised Controlled Trial).
Increased sexual activity

(solo or partner-based)

✔
Improves blood flow to the vagina and prevents further atrophy (thinning).

(Review of critically appraised topics)

Solo or Couples-Based Sex Therapy
✔
(Review of critically appraised topics)
Pelvic floor muscle relaxation + vaginal dilators
✔
(Review of critically appraised topics)
4. Vaginal treatments
Silicone based lubricants
✔
More effective than water based lubricants at treating discomfort during intercourse.

(Randomised Controlled Trial)

Combination of: olive oil lubrication, pelvic floor muscle relaxation and vaginal moisturizer
Small Study only
Improved pain with intercourse and sexual function in breast cancer survivors.

(Phase II study)

Vaginal moisturisers e.g. Replens, Aci-jel Restore
No Evidence for Effect /Small Studies
ŸNo more effective than placebo in relieving vaginal dryness and pain during intercourse in some studies in a randomised controlled trial.

ŸBreast cancer survivors may require 3-5 times weekly use for effectiveness.

ŸBest results with use just before bed.

(Case series with small numbers do show some effect)

Vaginal pH-balanced gel containing lactic acid: e.g. Lacti-gel
✔
ŸReduces vaginal dryness and pain during intercourse (randomised controlled trial with placebo).

ŸSide effects: mild irritation during administration.

Vaginal Estrogen
No safety data
ŸEstrogen normalises vaginal pH, improves maturation of vaginal epithelium (skin), improves elasticity of vaginal tissues, increases blood flow and enhances lubrication.

ŸEstrogen given as estriol (e.g. Ovestin) does not cause estrogen receptor activation in theory.

ŸHowever, safety data does not exist in hormone sensitive cancer patients.

ŸFor women with severe symptoms, a short course is supported by guidelines after careful counseling regarding potential risks.

Topical Androgens

e.g. Prasterone (DHEA) or Testosterone

No safety data
Good evidence for improvement in vulvo-vaginal symptoms, but no safety data in hormone sensitive cancer patients.
Topical Anaesthetic
✔
Reduced pain with 4% liquid lidocaine applied for 3 minutes before penetration during intercourse. (Randomised Controlled Trial)
Laser therapy
Small Studies only
ŸReported to stimulate elastic and collagen fibre production and lead to improved symptoms. (Prospective case series/Phase II studies)

ŸNo data to suggest effects are long term. No data in breast cancer patients.

ŸNo data for greater effect than placebo. Results of randomised controlled trials awaited.

ŸNo long-term safety data after multiple treatments: recent FDA warning in the US.

5. Menopausal hormone therapy (MHT/HRT)
Evidence of harm/No evidence
ŸEstrogen tablets/patches increase the risk of breast cancer recurrence.

ŸTibolone/Livial increases the risk of breast cancer recurrence.

ŸDuavive does not have safety data in breast cancer patients.

6.Complementary/

Alternative therapies

Acupuncture
No evidence
Limited evidence for any effect
Vitamin D supplementation
No evidence
No evidence for effect.

(Review of critically appraised topics)

Other dietary supplements: e.g. soy, black cohosh, herbs
No Evidence/Possible harm
ŸNo evidence for effect. No improvement compared with placebo. (Review of critically appraised topics)

ŸPossible interactions with tamoxifen that may reduce its effectiveness.

ŸPossible interaction with breast cancer cells that may increase risk of recurrence.

ŸSide effects: fascio-oral oedema (swelling), cutaneous vasculitis (blood vessel irritation), liver failure.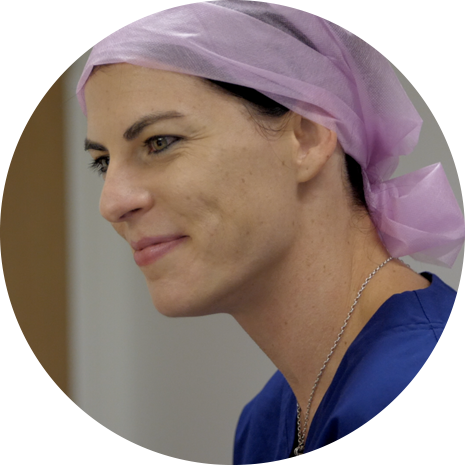 about
Dr Helen Green of Embrace Gynaecology is a both a Specialist Gynaecologist and Certified Gynaecological Oncologist.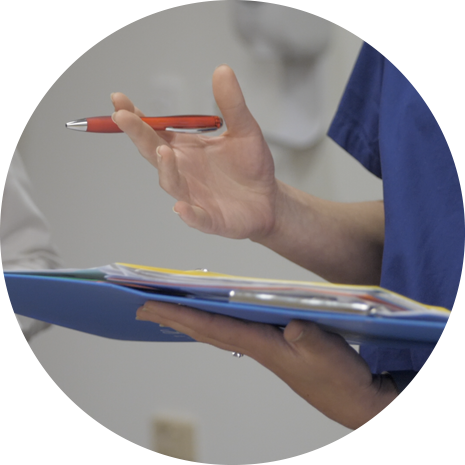 patient info
Embrace Gynaecology aims to provide quality care for a range of complex benign, precancerous and cancerous gynaecological conditions.
Providing excellence in care
with compassion and advocacy
for women's needs.
contact embrace gynaecology
PH 07 5597 2710  |  E admin@embracegynaecology.com.au
Gold Coast Private Hospital
Suite 18, Level 1
14 Hill Street, Southport, 4215
Pindara Place
Suite 4, Level 1
13 Carrara Street, Benowa, 4215
John Flynn Medical Centre
Level 2, Suite 2B
42 Inland Drive,Tugun, 4224
Ballina Tamar House
1/79 Tamar Street
Ballina, 2478