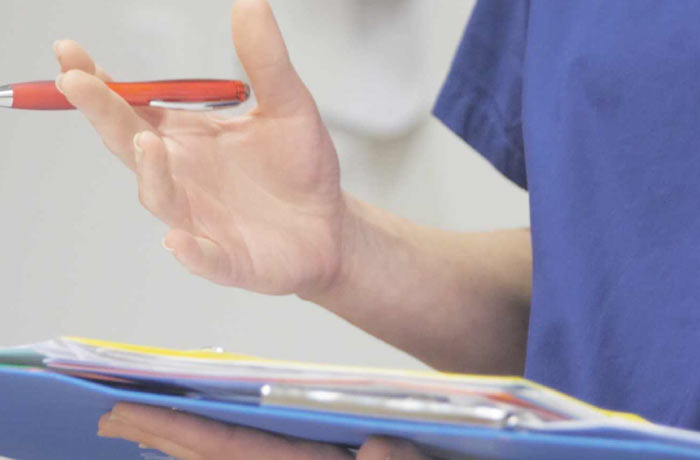 patient information
Dr Helen Green is a subspecialist with expertise in the diagnosis and management of cancers of the female reproductive system.
She also specialises in a range of non-cancerous
gynaecological conditions.
The most common reasons you may be referred to see Dr Green at Embrace Gynaecology are listed below:
Gynaecological Cancers and pre-cancers: Ovarian/ Fallopian Tube, Endometrial, Vulval/Vaginal, or Cervical Cancers
Gynaecological cancers require immediate, specialised treatment.
If you have a suspected or confirmed gynaecological cancer or pre-cancer, Dr Green will see you promptly, with the aim of commencing treatment as soon as possible. She works closely with medical oncologists and radiation oncologists to ensure that efficient, high-quality multidisciplinary care is available to all women with cancers involving the reproductive system.
Family History of Gynaecological and/
or Breast Cancer
When one or more of your family members have been diagnosed with cancer, it is adviseable to investigate the implications for yourself and other close family members. In this case, your GP or a genetic specialist can talk to you about the likely risk of cancer in your family. In certain circumstances, you may be eligible to undergo genetic testing to help determine your risk.  If you are estimated to have a higher risk of developing a gynaecological cancer, Dr Green can discuss the options to reduce your risk (these may include minimally invasive surgery).
If you have a personal history of breast cancer, you may also be referred to Dr Green to discuss the options to reduce your risk of other cancers or the options for hormonal manipulation to reduce your risk of breast cancer recurrence.

Abnormal Uterine Bleeding
Abnormal uterine bleeding is defined as very heavy or longer than usual menstrual bleeding.  It can also mean bleeding that does not follow a normal pattern, such as lighter bleeding between periods, bleeding after intercourse or bleeding after menopause.
There are many conditions that result in abnormal uterine bleeding, so a diagnosis may require various tests. An ultrasound can be very useful first step to determine the appropriate sequence of investigations and treatment options. Another useful investigation is a biopsy from the lining of the uterus (endometrium).  This can diagnose many causes of abnormal uterine bleeding and help guide your treatment. If a biopsy is required, Dr Green can often perform this procedure during your appointment in her consulting suites.
Treatment options for abnormal uterine bleeding include non-surgical and surgical options.
When surgical treatment is appropriate, minimally invasive surgery (including minimally invasive hysterectomy) is often possible.
Abnormal Cervical Screening (Colposcopy) and Other Cervical Problems
The cervical screening program uses a combination of the new HPV test and the pap test (also called pap smear) to detect HPV infection and/or abnormal cells on the cervix that may lead to cervical cancer if untreated. We understand that an abnormal cervical screening result can be stressful for women.  However, it only rarely means that cervical cancer is already present.
If your results require specialist assessment, your GP will refer you for a colposcopy, which can be performed in Dr Green's consulting suites. This test uses a special microscope (called a colposcope) to examine the cervix and determine whether treatment is necessary. If treatment is required a simple procedure is all that is usually required to remove any abnormal cells.  This is done with a thin wire loop (LLETZ).

Abnormal Cysts or Pelvic Tumours
An abnormal cyst or tumour can commonly arise from the ovaries or uterus and may cause pelvic symptoms such as pain and discomfort.  Your GP may initially investigate these symptoms by arranging for you to have a pelvic ultrasound.
An ovarian cyst may be a simple cyst (almost always benign), or a complex cyst (a cyst with more concerning features that may sometimes be a cancer). In many cases surgical removal of the cyst is the only way to dertermine whether a cyst is benign or malignant (cancer).
Fibroids, which are benign tumours in the uterus, are another common problem. When detected, they may not cause women any symptoms or may cause problems such as pelvic pain/discomfort, abnormal bowel or bladder function, pain during intercourse, or abnormal uterine bleeding. Treatment with medication is often effective for fibroids.  In situations where medications don't work, surgery (including hysterectomy i.e. removal of the uterus) may be considered. Minimally invasive options may be possible.
Less frequently, a mass in the uterus can be caused by a cancer.  If you have worrisome symptoms or high risk features, Dr Green will see you promptly for investigation and treatment.
contact embrace gynaecology
PH 07 5597 2710  |  E admin@embracegynaecology.com.au
Gold Coast Private Hospital
Suite 18, Level 1
14 Hill Street, Southport, 4215
Pindara Place
Suite 4, Level 1
13 Carrara Street, Benowa, 4215
John Flynn Medical Centre
Level 2, Suite 2B
42 Inland Drive,Tugun, 4224
Ballina Tamar House
1/79 Tamar Street
Ballina, 2478